What is BizTalk Processing Monitor
The most important and distinct functionality of BizTalk Processing Monitor (or BPM) is that it enables you to monitor message flow through your BizTalk systems. Most other available monitoring software, monitor for example the availability of endpoints. Off course it is important to know if your endpoints are up-and-running, but this does not guarantee that messages actually are flowing through your system.
BizTalk Processing Monitor does give you that insight and in case of any interruptions, you got notified.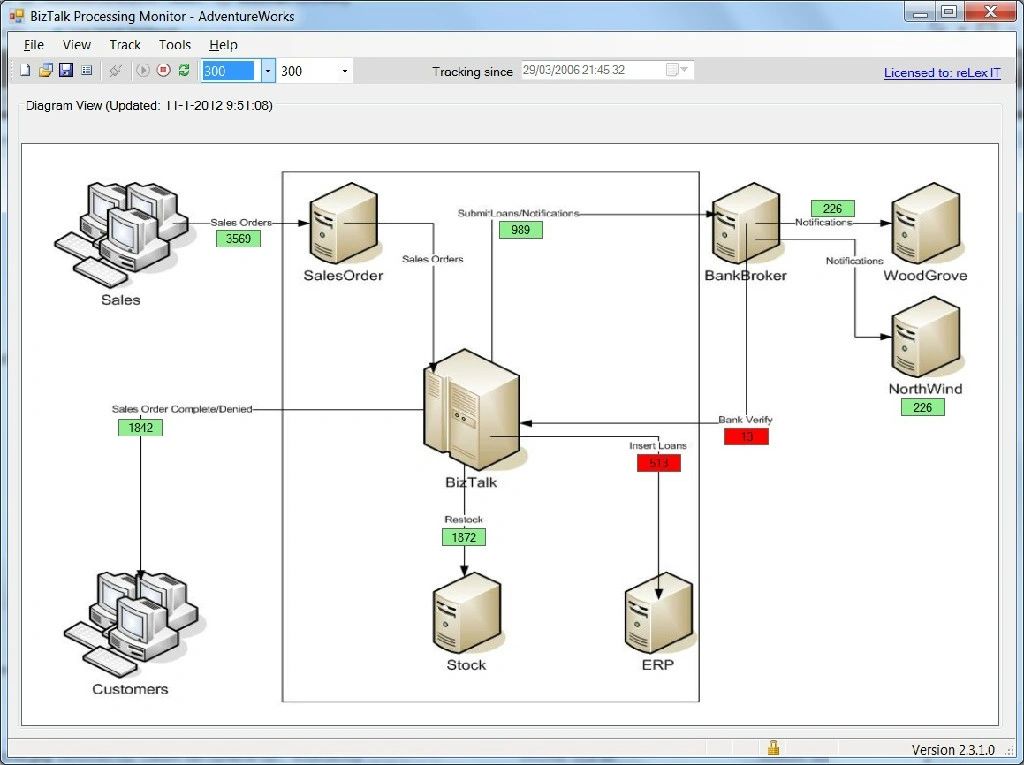 Why use BizTalk Processing Monitor

Depending on how you setup BizTalk Processing Monitor, it helps you, amongst others, with the following needs:
Monitoring and notification of any message flow interruptions
Get insight in how the BizTalk solution is setup
Adds value when doing stress or load tests
Informs you when your BizTalk system is throttling and why
Informs you in how many messages (in number and in KB, MB or GB) are processed
Informs you what kind of messages (Message types) are processed
Informs you about transmission failures
Features
Although monitoring message flow is the most important feature of BizTalk Processing Monitor, it does more to help you keep an eye on your BizTalk system. Here's a list of its most important features:
Message flow monitoring with notifications
Throttling monitoring with notifications
Singleton Backlog monitoring
Support for multiple environments
Integration with other monitoring tools
Information
At this moment you can read more about BizTalk Processing Monitor on
this
blogpost, but much more information will become available at this site as well.
Documentation

Here a number of documents will become available to help you with BizTalk Processing Monitor.