The most important product for reLex IT is
BizTalk Processing Monitor
or BPM. But except that product, reLex IT has also developed
BTSDecompress
which can be downloaded from CodePlex.
Although both products will be described in short on this page, especially BizTalk Processing Monitor will be described in much more detail elsewhere on this website.
BTSDecompress
This Open Source-project is created in cooperation with former BizTalk MVP
Thiago Almeida
from Auckland, New Zealand (now working for Microsoft). With BTSDecompress you can query BizTalk Messagebox(es) and/or your Tracking database. Since you query the databases directly, you will be able to determine of your system has orphaned messages (zombies). This information is not shown when you use the BizTalk Administration Console.
Even better you can see Message content and context, directly after running a SQL query!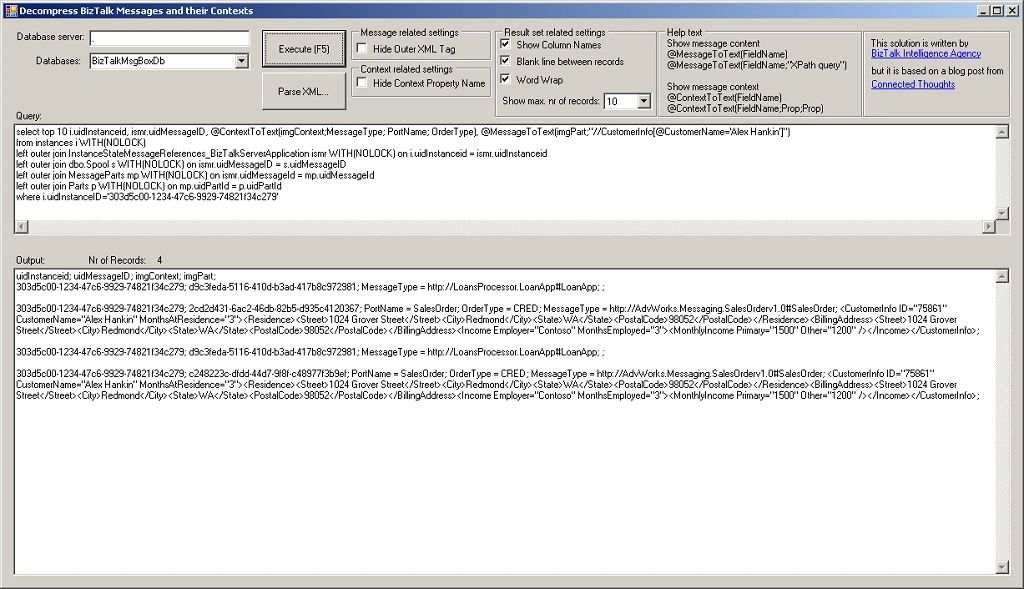 More information about BTSDecompress is available at the following sites:
BizTalk Processing Monitor
This product allows you to monitor message flow through your BizTalk system. While it does that, you are kept in more control of your BizTalk system. The most important features of BizTalk Processing Monitor are:
Message flow monitoring with notifications
Throttling monitoring
Singleton Backlog monitoring
Support for multiple environments
Integration with other monitoring tools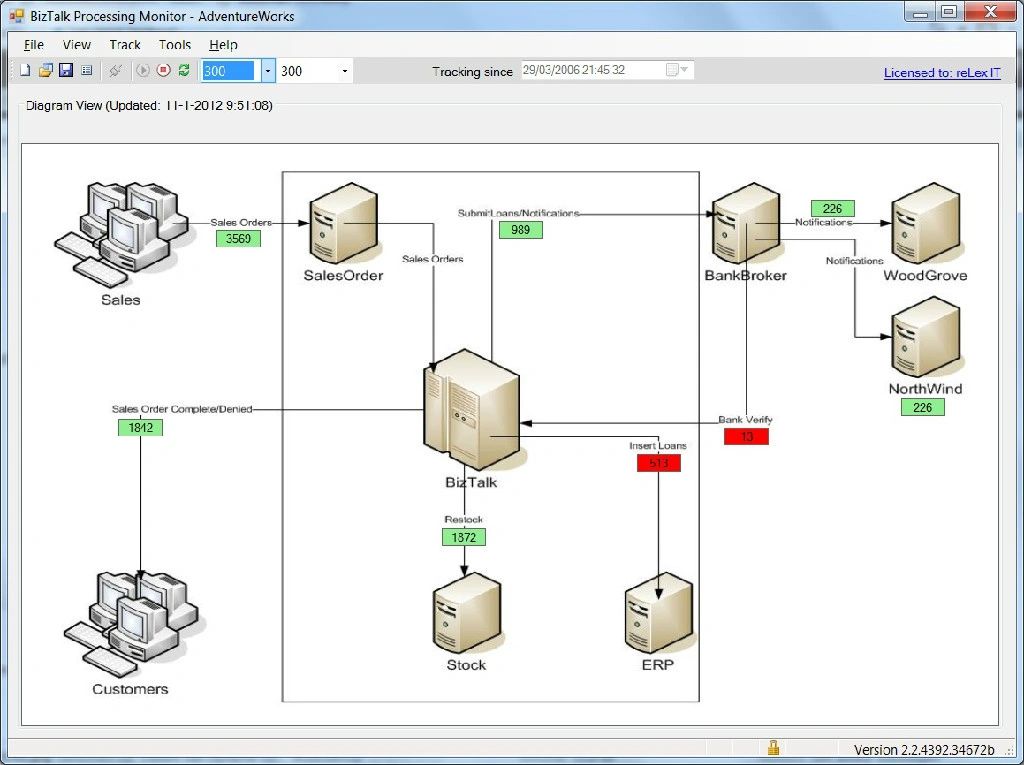 More information about BizTalk Processing Monitor can be found at the following sites: